Pubblicato da Juza (Redazione AutoElettrica101) il 25 Novembre 2019
Byton, un giovane brand cinese di auto elettriche, ha annunciato un importante accordo con la rete di ricarica Electrify America (l'equivalente della Ionity europea): tutte le auto Byton vendute negli Stati Uniti avranno ricarica gratis per due anni! Byton produce un SUV, il Byton M-Byte, che si contraddistingue per la presenza di enormi schermi piazzati un pò ovunque: un 47" frontale (non è un errore di battitura: quarantasette pollici!), un altro schermo sul volante, uno sul tunnel centrale e due schermi posteriori. L'entrata in commercio in Cina sarà a metà 2020, mentre negli USA e in Europa è prevista per il 2021; non ci resta che sperare in un analogo accordo con Ionity!
Caratteristiche tecniche
:
www.autoelettrica101.it/modelli.php?ev=byton_m-byte_awd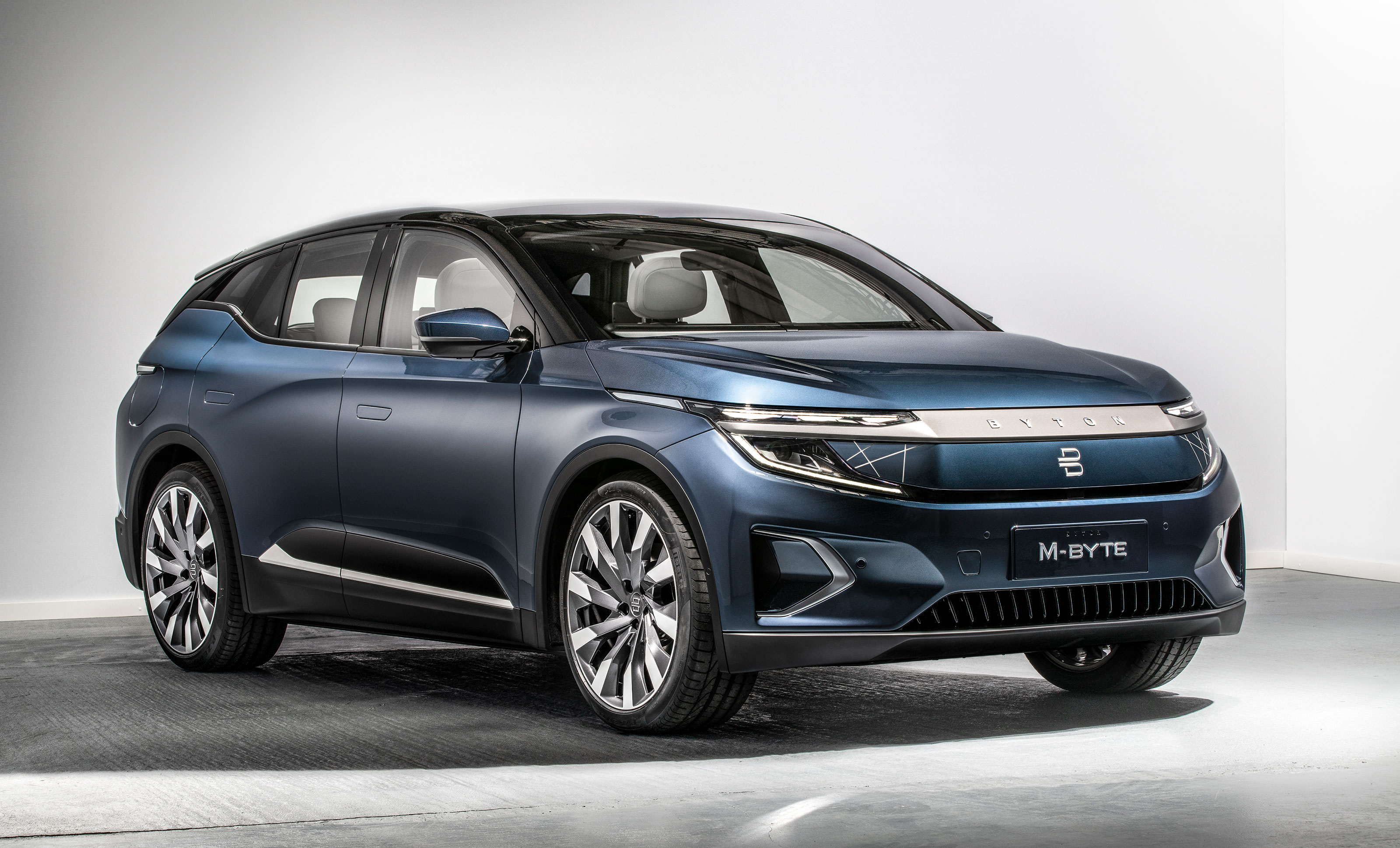 Comunicato stampa
:
BYTON , the premium electric vehicle manufacturer, today announced a collaboration with Electrify America that will give BYTON owners in the U.S. complimentary unlimited 30-minute charging sessions on Electrify America's network of DC Fast public charging stations for two years.

As part of this program, the BYTON M-Byte's* target manufacturer's suggested retail price (MSRP) of $45,000 will include two years of complimentary unlimited 30 minute access to Electrify America's growing network of public DC Fast charging stations, as well as unlimited 60 minute charging sessions at all of the company's public Level 2 chargers.[1]

This next critical milestone in the company's advance toward a US market launch in 2021 provides BYTON owners access to over 3,500 150kW+ chargers at over 800 Electrify America locations across the U.S. projected by the end of 2021. With DC Fast charging, the BYTON M-Byte will be capable of receiving up to 150 miles of range in 30 minutes at charging speeds up to 150 kW[2] .

"This Electrify America partnership aligns with our global strategy, in prelude to other major announcements to come," noted Dr. Andreas Schaaf BYTON Chief Customer Officer. "We continue to lay a solid foundation for a successful North American launch of the BYTON M-Byte committing to the US and its customers."

"In talking with our future customers, it's clear that easy access to public charging infrastructure paves the way for a seamless EV ownership experience," says Managing Director, BYTON Americas, Jose Guerrero. "Unlimited charging privileges on Electrify America's charging network for two years, exemplifies BYTON's commitment to customer-centricity."

"We are delighted that BYTON has chosen our broad and ultra-fast DC charging network as a natural fit for their forward thinking M-Byte EV," said Giovanni Palazzo, president and chief executive officer, Electrify America. "As America's largest, open DC fast charging network, we are convinced that this complimentary charging offer will help their drivers feel confident in driving an M-Byte nearly anywhere in the U.S. "In addition to Electrify America's growing network of public charging stations, the company's unique network interoperability agreements with several other major networks will bring BYTON drivers access to more than 36,000 DC Fast and Level 2 chargers, all from a single Electrify America account. The cost of charging sessions at a partner network station will be based on the individual network's pricing at the particular charging station location.

In the last several months, BYTON has unveiled the production version of its first model, the M-Byte SUV with its groundbreaking Shared Experience Display user interface, the industry's first 48-inch screen. The company has also completed its state-of-the-industry production facility. The pieces are now in place to facilitate the launch of the BYTON M-Byte in China next year as well as its launch in the US and EU in 2021.

[1] For DC Fast and L2 charging, a 60 minute Interval is required between subsequent use of another charging session. Additional fees may apply for charging sessions lasting longer than the prescribed 30-minute or 60-minute intervals, and after a ten minute grace period.

[2] Based on estimated EPA range for the 268 hp RWD model with a 95 kWh battery pack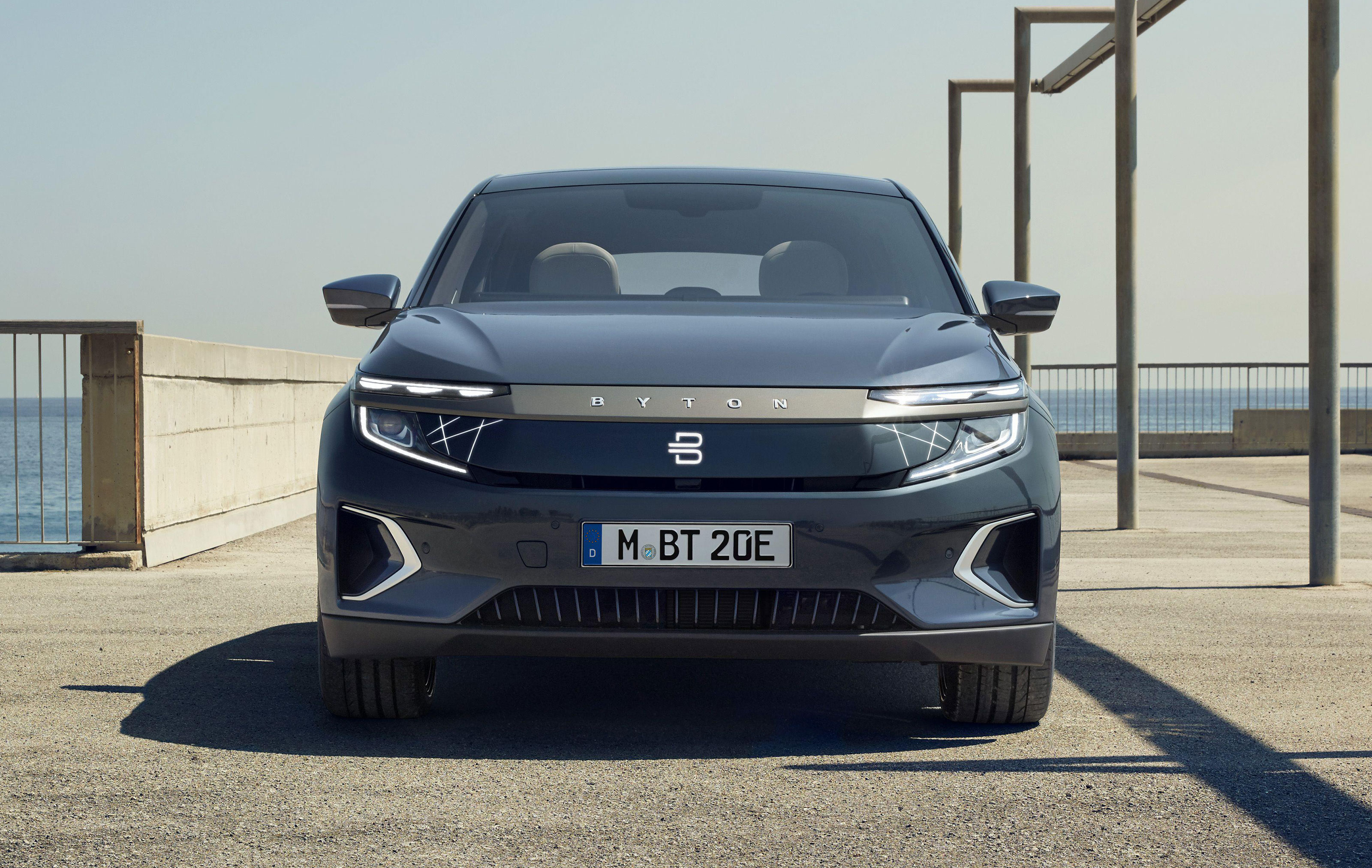 COMMENTI E RISPOSTE
Che cosa ne pensi di questo argomento?
Vuoi dire la tua? Per partecipare alla discussione iscriviti ad AutoElettrica101, è semplice e gratuito!

Iscrivendoti potrai sfruttare tutte le funzionalità del sito.